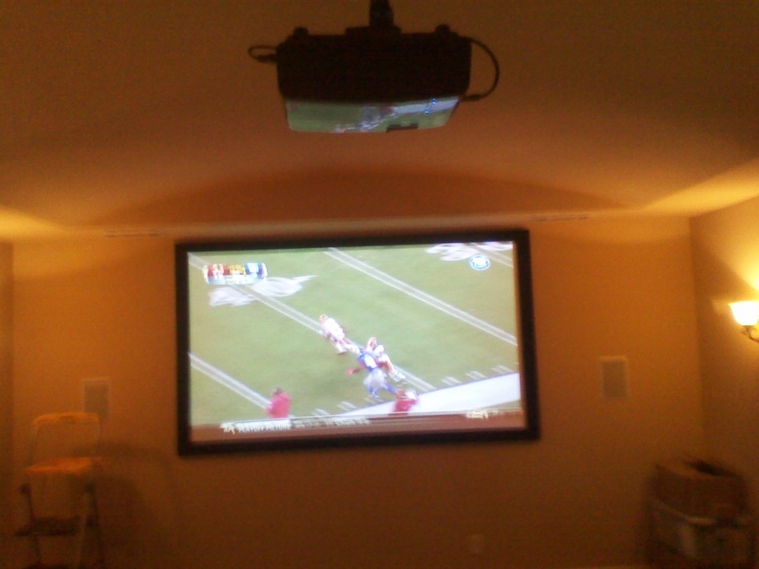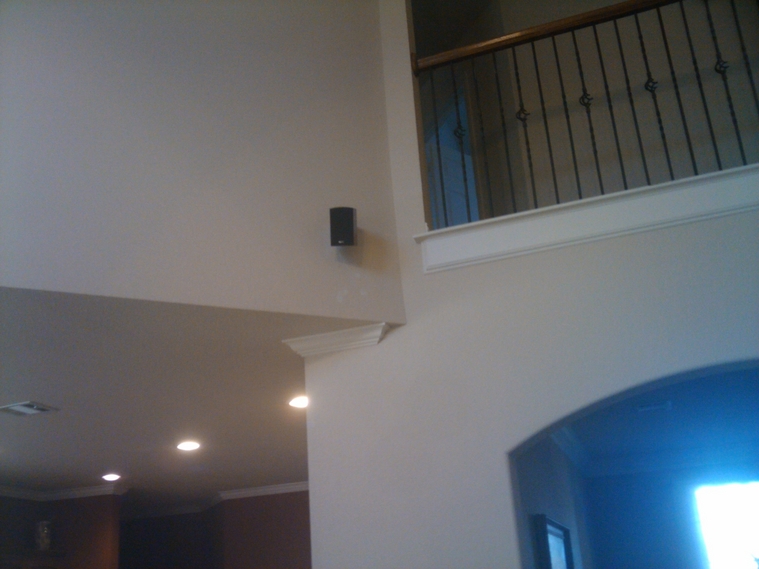 70" tv installed on a wall with the wires concealed.
Mounting bracket for 70" tv and the hole to conceal the wires.
Tv and speakers mounted and wires concealed. The cord that is hanging is the customers USB cord.
Projector mounted from ceiling as well as some home theater speakers in the background.
Projector screen of a home theater room.
A view of the screen and mount and a few speakers.
Speakers installed with wires concealed in a hard to reach area.
Tv mounted in a corner on an articulating mount and surround sound speakers.